Welcome to Central Nervous System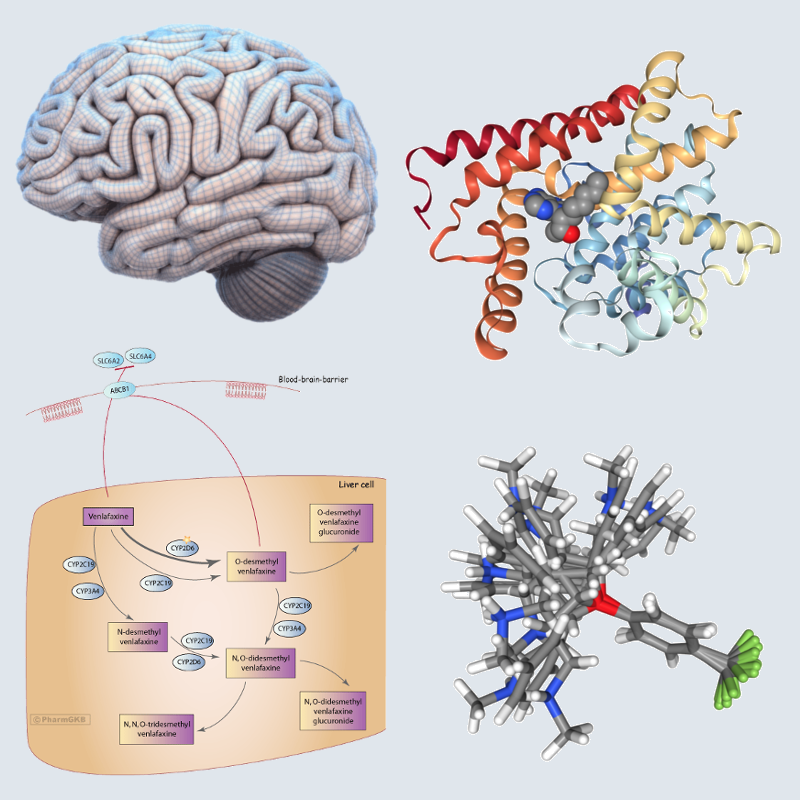 Central Nervous System (CNS) is a platform designed to efficiently generate and parameterize bioactive conformers of ligands binding to neuronal proteins.
The project is part of the Parameter generation and mechanistic studies of neuronal cascades using multi-scale molecular simulations of the Human Brain Project.
CNS conformers are generated using a powerful multilevel strategy that combines a low-level (LL) method for sampling the conformational minima and high-level (HL) ab-initio calculations for estimating their relative stability.
CNS database presents the results in a graphical user interface, displaying small molecule properties, analyses and generated 3D conformers. All data produced by the project is available to download.
CNS will contribute in the improvement of the understanding of neuronal signalling cascades by protein structure-based simulations, calculating thermodynamics and kinetics constants of the molecular processes.
Pathway diagram created by pharmgkb.org distributed under Creative Commons BY-SA 4.0 license.
This open source software code was developed in part in the Human Barin Project, funded from the European Union's Horizon 2020 Framework Programme for Research and Innovation under Specific Grant Agreements No. 720270, No. 785907 and No. 945539 (Human Brain Project SGA1, SGA2 and SGA3).