NAFlex Analysis Tools
NAFlex offers a variety of analysis packages for mining nucleic acids trajectories. They can be grouped in two main families:

Standard Cartesian Analysis

:
Basic trajectory cartesian analysis such as Root Mean Square Deviation (RMSd), RMSd per Nucleotide, Radius of Gyration (RGyr), Bfactors, etc.

Nucleic Acids Flexibility

:
Set of different Flexibility analysis of Nucleic Acids: Helical Parameters, Principal Components (PCA), HB/Stacking energies, NMR-observables, etc.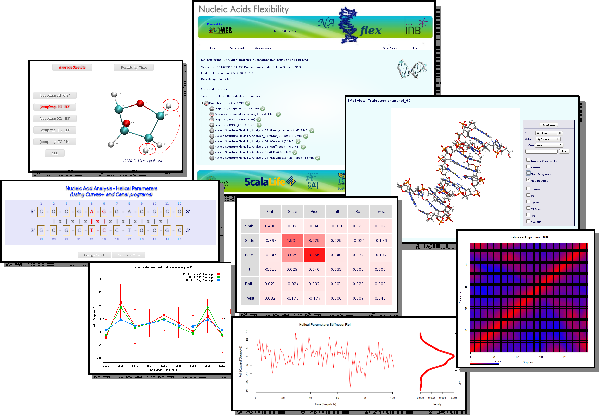 NAFlex Analysis Examples